Owner & Operator:

Brian Witmer

Shop Location:

410 Wagner Drive

Carlisle, PA 17013

Phone: 

717.961.6747

Email: witmerservices@yahoo.com

Web: 

www.witmerservices.com 

Need an estimate for repair work or service?  Submit an email using the link below or give me a call! Free estimates/quotes are available upon request.

Click on the map above to get directions to our shop location.

Hours of Operation: 

Monday - Thursday:  6:00PM - 10:00PM

Friday: Closed

Saturday and Sunday: 9:00AM - 4:00PM

FREE estimates/quotes provided upon request. Please call me or submit your information via the Contact Us form.

Please include the following information in your email:

- Name

- Email Address

- Daytime and Evening Phone # where you can be reached

- Your service, estimate request and / or question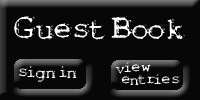 If you would like to share your Witmer Services experiences and/or comments with our fellow, potential and future customers, click on our guest book link below and leave a comment. We enjoy reading and receiving your comments, feedback and suggestions.

Thank you for taking time to visit my web-site and for your continued support and appreciation of Witmer Services. 

It is my honor and pleasure to continue to serve those residing in the Cumberland county area.

Witmer Services will be closed October 28th through November 4th. We will be taking calls. Please call and leave a message. 717-961-6747